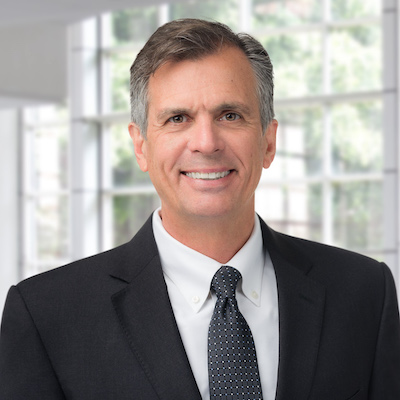 Pat Sullivan has joined HyperKelp's board of advisors to bring its Kelp Smart Buoy (KSB) and Ocean Data as a Service (ODaaS) Dashboard products to market in the US Department of Defense. 
CEO Graeme Rae:  "We are absolutely thrilled to have Pat on board – his depth of expertise and knowledge coupled with his extensive connections across all branches of the DoD make him a great resource for HyperKelp"
Sullivan served for nearly three decades as a Navy civilian culminating in his assignment as the Executive Director of the Naval Information Warfare Systems Command (NAVWAR), where he led a staff of over 11,000 employees delivering, operating, and maintaining advanced information technology, communications systems, and cyber solutions to US naval, joint, and national forces worldwide. 
Sullivan has also served on the Board of Directors for the San Diego Regional Economic Development Corporation from 2016-2020, the Board of Directors for the San Diego Cyber Center of Excellence from 2015-present, and the Advisory Board at the University of California San Diego for Electrical and Computer Engineering from 2001-2018.
HyperKelp is an Encinitas and Orange County-based company that delivers maritime intelligence using its fleet of KSB units, and its land and space-based ODaaS data delivery and display network. The company has served customers in the federal government at NOAA, researchers at GTRI, as well as industry partners like Northrop Grumman and Swift Engineering.
Sullivan joined HyperKelp to focus on growing its customer base across the US Federal government and specifically within the US Navy. Sullivan plans to help the team identify key mission areas where HyberKelp's product and service offerings can make a significant contribution to national defense. Sullivan comments "I am excited to join the team at HyperKelp. Their innovative technology, open approach to hosted payloads, and focus on delivering Ocean Data as a Service will enable the Navy, the DoD, and the entire US Federal Government to make better decisions across a variety of missions and business applications."
HyperKelp will tap Sullivan's deep knowledge of Naval problem sets to tailor advanced payloads for the KSB system. Costas Soler, HyperKelp's co-founder and Chief Technology Officer explains,"we've worked hard to build a platform capable of hosting multiple sensor payloads.   But unlike satellites, UAVs, and drone ships, our buoys have zero radar cross section making the probability of adversary detection extremely low. We're excited to work with Pat to define the missions and payloads that will fill gaps in maritime intelligence for decades to come."