Filling the Gaps in Ocean Data
Every day, remote sensors miss over 30% of the ocean's surface. Don't get us wrong – satellites and planes are critical and powerful tools, especially when you need to quickly cover millions of square miles at a time. But surface sensors can deliver data with resolution and persistence that aircraft and spacecraft physically can't achieve. Buoy-based measurements aren't affected by inference artifacts, cloud cover, or transit periods. 
You can track the gaps in SAR satellite measurements below. The greyed-out tiles show you where key remote wave measurements haven't been collected since Saturday!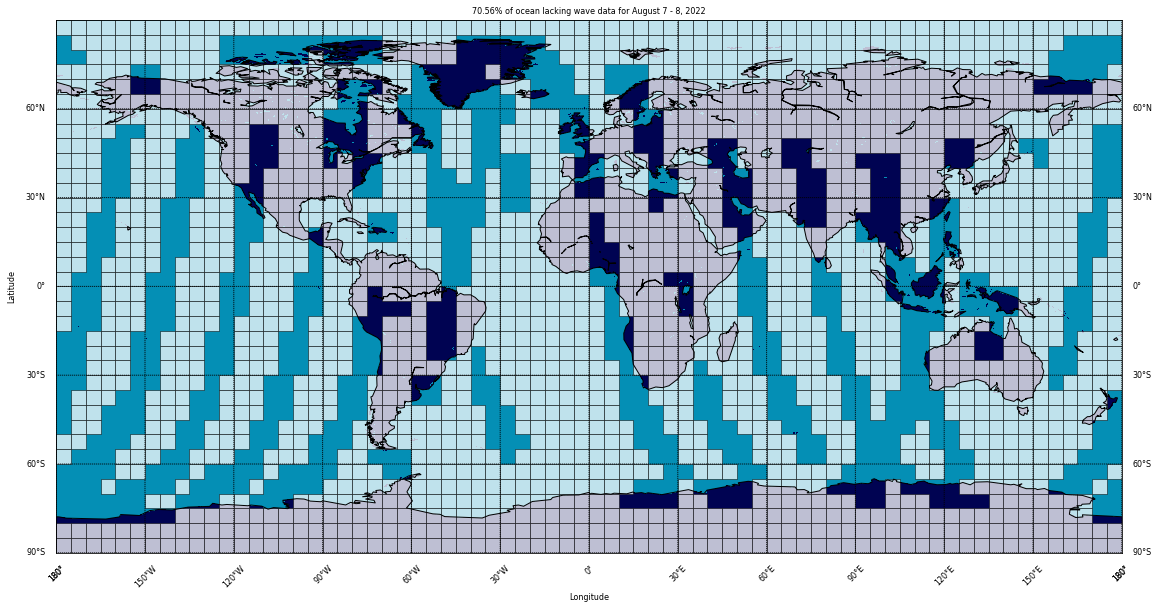 HyperKelp's "Ocean-Data-as-a-Service" model allows customers to access their own payloads, and data collected via an API that developers can incorporate into their own systems.