HyperKelp Update January 18th, 2021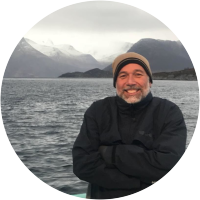 Graeme Rae for HyperKelp
We deliver Ocean Data as a Service with hosted payload smart-buoys that collect, process, and transmit environmental data from the ocean's surface.
It has been a busy two months at HyperKelp. We're finishing up year-end reports, cranking on pilot programs, and writing proposals like mad! It has been an exciting year. In the months since we founded HyperKelp last June, we've already landed pilot programs with defense primes like Northrop Grumman. With Northrop, we've demonstrated our ability to host a CTD profiling system – essentially a wire-riding submarine that is charged and controller by our KSB, and then on data collection missions, where it dives up to 1000 meters. That type of work is already opening doors to new projects to deploy our KSB systems on more advanced missions.
You can read the full press release here.
And we'd, of course, be remiss if we didn't wish each of you a Happy New Year!
📢 Shout Outs
Elizabeth Austin and Paul Fremeau at WeatherExtreme for working with us on joint proposals to NOAA and the NSF.
Meena Janekrabuanhad and Tony Long at Northrop Grumman: Thank you for sharing your expertise as we build next-generation tools to explore and monitor climate change in the Arctic.
The Dana Point Ocean Institute for lending us their docks and labs. Their beautiful and efficient facility to test facilities made it as easy as possible to test new products in the ocean.
Yoav Herzog for putting us in touch with ELTA.
The team at tago.io – thank you for making data collection and display so straightforward.
Everyone who's helped us during our first year. You are too many to mention, but if you're getting this newsletter, there's a good chance you've made a difference for us, and for that, we are truly thankful.
🙏 Asks
We would appreciate an introduction to a manager or director level in the Raytheon Missiles & Defense Systems Group, Our hypersonic missile detection system is a perfect fit for their recently awarded program.
🖥 Product
Subsurface Data Collection System: We tested a subsurface profiling system. We put our Kelp Smart Buoy through a complete end-to-end systems test and gathered, processed, and transmitted multiple conductivity, temperature, depth profiles from Dana Point Harbor via satcom to an online dashboard.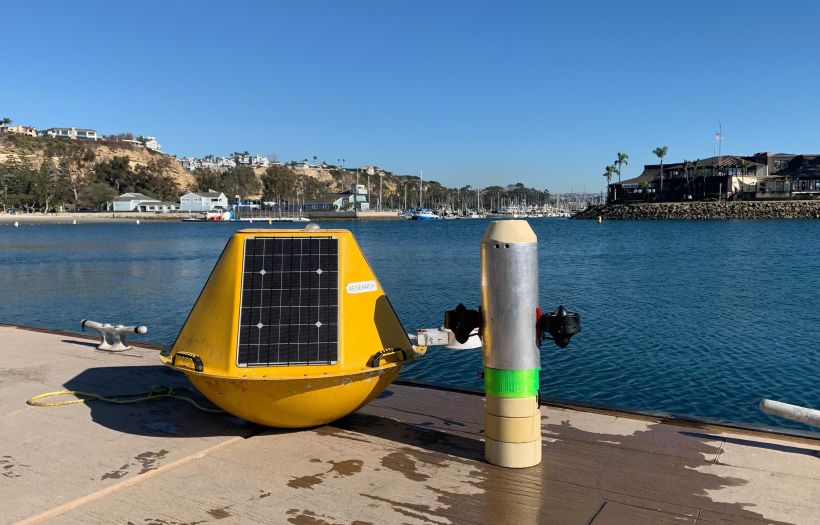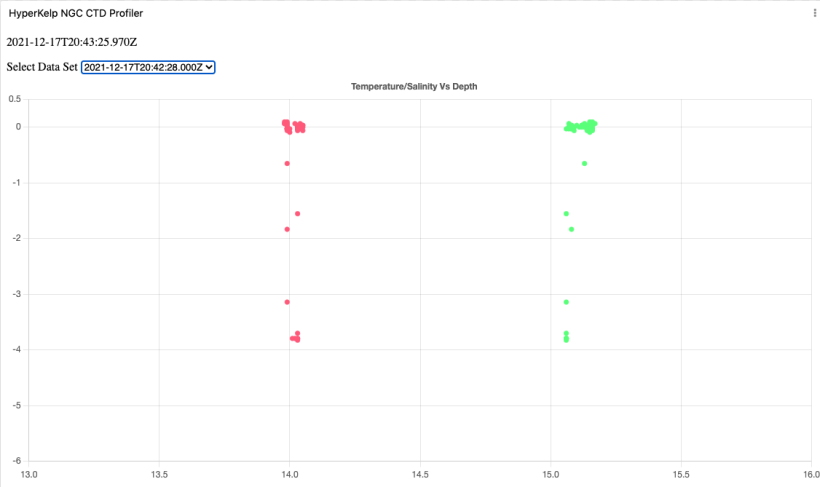 KSB-Marine Weather Station: As part of our contributions to one of our NOAA grants, HyperKelp is also developing a buoy-deployable marine weather system. By outfitting KSBs with third-party, highly capable weather stations, we're able to quickly deploy networks of weather sensing nodes that can "rideshare" on other, more specialized customer missions. By building this into KSB's modular architecture, we'll soon be able to deploy the world's most comprehensive and highest-resolution dataset for real-time marine weather conditions.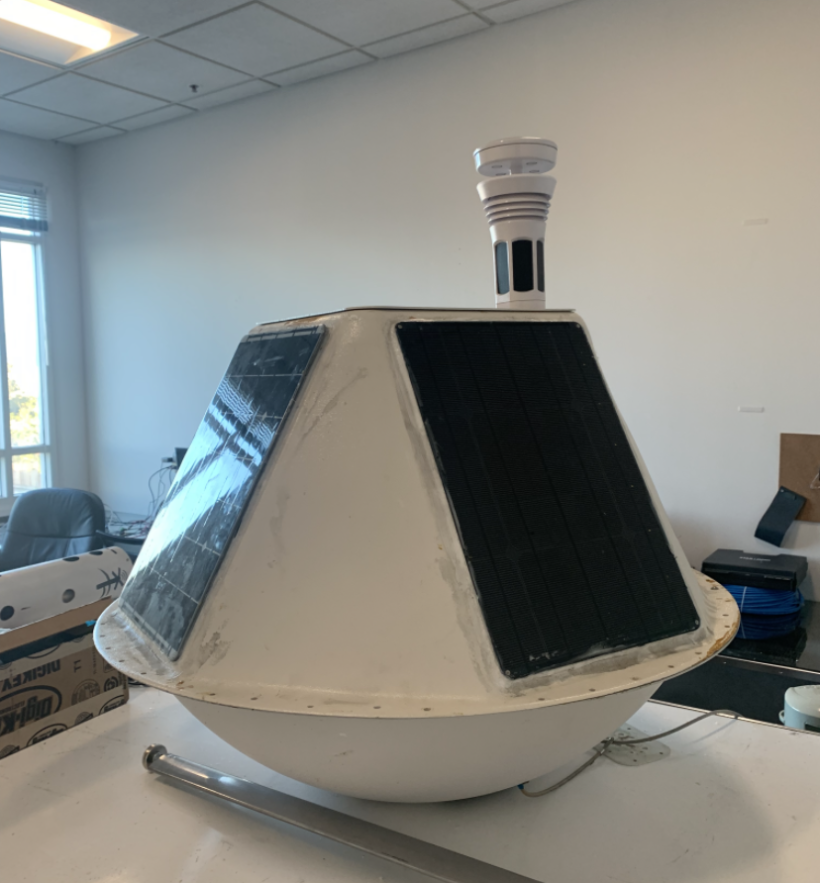 🎯 Strategy
HyperKelp recently submitted 5 LOIs for NOAA's 2022 Phase I SBIR program, and we were invited to submit proposals for all 5! As we write proposals on topics ranging from Ocean Surface Carbon Dioxide monitoring to a revolutionary way to monitor and alert on tsunamis, we are more and more aware of the power and capability of our Kelp Smart Buoy. We are only limited by the imagination and needs of our customers.
We were also invited by the National Science Foundation to submit an SBIR proposal. For this, we're planning to measure the feasibility of an advanced tsunami detection and alerting system. With our KSB's powerful onboard computer, we reckon we'll be able to fuse data from multiple surface-level sensors to detect and identify passing tsunami waves without having to rely on failure-prone subsurface hardware. It's a high-risk project, and that's why we see NSF as the perfect place to fund it.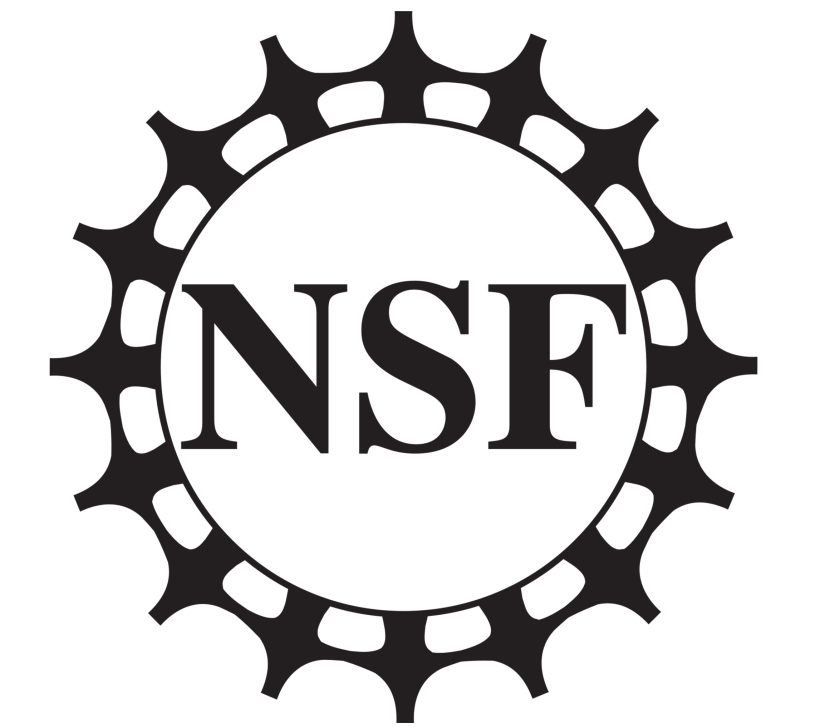 💰 Financials
After only six months of operation, we've achieved a positive cash flow quarter. This income comes from pilot programs with Northrop Grumman and a NOAA SBIR grant. We are confident it won't be our last with many more similar programs on the horizon. We have a full pipeline of future customers, ranging from local research institutes to defense companies.
We are excited to announce that we will be opening a seed round shortly. It's taken months of technical work, customer discovery, and challenging investor conversations. Still, we're finally ready with hardware products, a cloud-based ocean data dashboard, and a solid go-to-market strategy. If you are interested in joining us, please book some time on my calendar to discuss.
🌎 Ocean Data
One of our recently deployed weather station equipped KSBs managed to pick up the shock wave from the Hunga Tonga Eruption. It's the blip in air pressure (arrowed in red) that we received over 8500km away from the explosion. You can read a concise summary of the global effects here. We're hoping the Tongan people pull through unscathed. Fortunately, the death toll is low thus far.