Rugged Powertrain • Persistent Data Pathways • Quick Integration
Kelp Smart Buoy (KSB)
Kelp Smart Buoy (KSB) is built to host any payload at sea, and guarantee data delivery from any point on the Earth's surface.


Supports advanced on edge processing of acoustic, photographic, video, and other real time sensor feeds.

KSB features a rugged solar array that generates power for

indefinite

operations.

Waterproofed, ruggedized. open water tested.
OCEAN DATA AS A SERVICE (ODaaS)
Weather Monitoring: Temperature, Pressure, Wind and more.

Water Quality: Salinity, temperature, dissolved oxygen, pH and more.

Custom: Don't see the sensor you want? Just ask!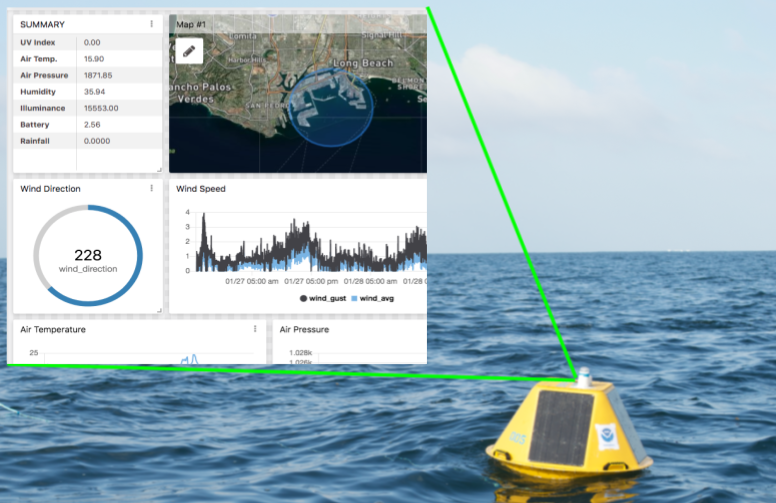 Long Range
Deployable by boat in any maritime setting, HyperKelp delivers live data from anywhere in the world.
Fingertip Data
Your datasets update in real time, and are always available on our ODaaS dashboard.
Modular
Our hosted payload platform supports a library of over 150 types of environmental sensors.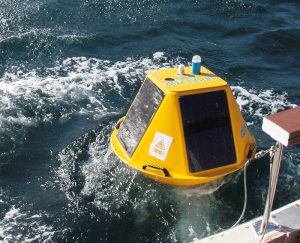 KSB unit deployed north of California's Channel Islands to support a NOAA Phase II grant. This system hosted sensors for tracking pH, swell height, and turbidity over a protected kelp forest.