THE SNOWBALL EFFECT: Like building a snowball, you must start with a "strong foundation of current actions or events that will have significant benefits in the future." This generates growth that starts off small, but as it gathers momentum, it accelerates and continues to build like a snowball in motion.
Hyperkelp's Snowball is in motion.
We are proud to share some highlights below, including recent contracts with the United States Marine Corps, Swift Engineering with The Royal Bahamian Defense Forces, and others. As well as gaining new customers, applications for our technology also keep growing: expanding into human/drug trafficking prevention, harbor safety, and pollution/radiation monitoring.
We were also selected for the prestigious Trident Spectre Program at the Naval Special Warfare Innovation Proving Ground.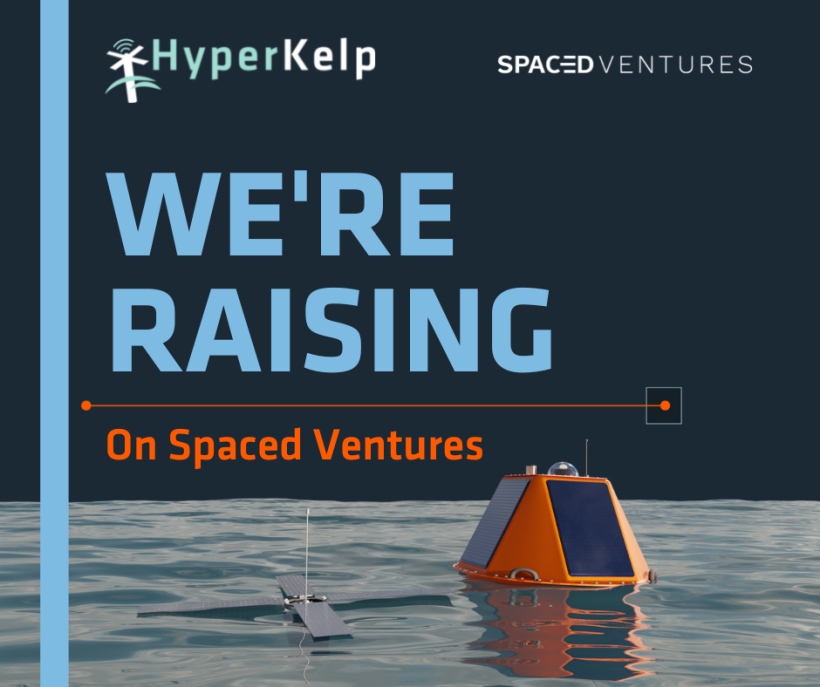 Join the Hyperkelp SNOWBALL while you still can. The opportunity ends on April 1st.
CONTRACTS
UNITED STATES MARINE CORPS
Phase I: Passed
HyperKelp was chosen from among hundreds to participate in the Technology Operational Experimentation Exercise (TOEE) with Naval Information Warfare Center Atlantic. We have successfully passed Phase I of the rigorous two-month evaluation process, conducted by representatives from the Office of Naval Research (ONR-G) and USMC.
Phase II: In Progress
We are honored to have been selected for one of the 16 coveted spots in Phase II – the funded operational testing section of the program. We will demonstrate our systems' real-time remote sensing, rapid data transmission, and integration into existing command and control systems and how they complement future United States Marine Corps (USMC) defensive capabilities.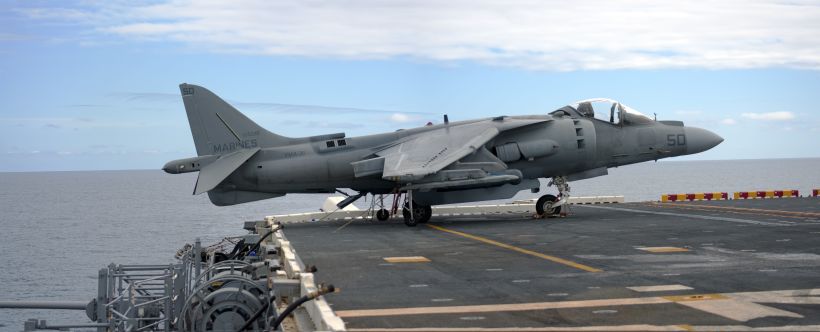 Aircraft like this AV-8B will be used to evaluate and stress test our sensors.
SWIFT AND THE ROYAL BAHAMIAN DEFENSE FORCES
We recently signed a contract with Swift, which will demonstrate five advanced buoys to the Bahamian defense forces for their work in anti-smuggling and drug interdiction.
The buoys, equipped with our Maritime Domain Awareness Payload and a host of other advanced sensors and communication systems, are intended to enhance the Bahamian defense forces' ability to detect and track illegal activity in the region. The technology will allow the defense forces to quickly and accurately identify and intercept human smugglers and interdict contraband and illicit drugs.
We look forward to partnering with Swift to provide these advanced buoys to the Bahamian defense forces. This technology will significantly enhance the defense forces' ability to protect the people and the waters of the Bahamas from illegal activity.
The buoys will be delivered and installed over the coming months, and Swift and HyperKelp will provide training and support to the Bahamian defense forces to fully utilize the technology.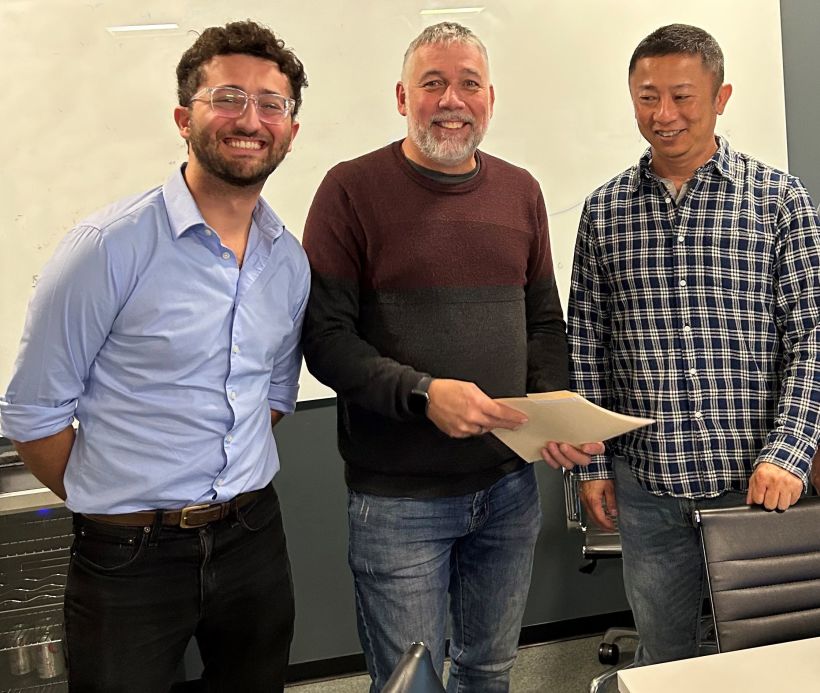 HyperKelp's CTO Costas Soler and CEO Graeme Rae (left)
exchange signatures with Swift's CEO/Chairman Hiro Matsushita (right)
This just in: TRIDENT SPECTRE
HyperKelp has been selected for the prestigious Trident Spectre Program – the Naval Special Warfare Innovation Proving Ground. This recognition is a testament to our commitment to excellence in defense solutions. We are proud to be a part of this program and can't wait to make a positive impact.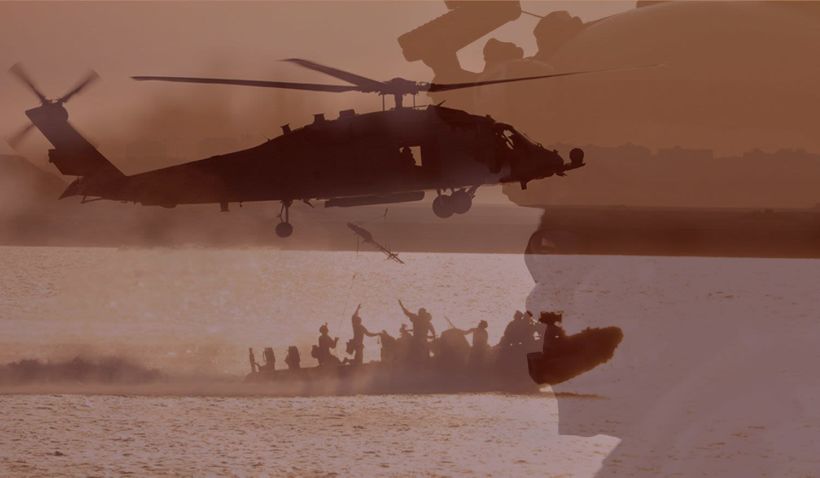 MORE TO COME!
And that's not all – we've more contracts and funding coming: We're negotiating with a local port authority to deploy five buoys to measure pollution levels. In addition, we've been accepted into a well-funded and prestigious blue economy accelerator program. Finally, we're looking forward to a contract with another DoD group looking to deploy buoys in very harsh environments.
FINANCIALS
t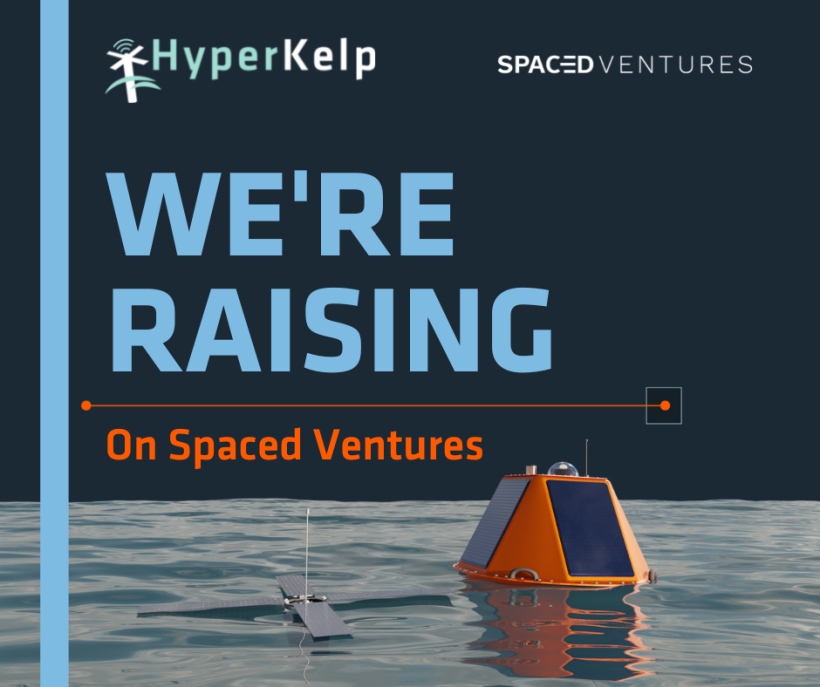 Attention all investors! The time has come to invest in the future of ocean technology. We are a startup at the forefront of marine innovation, and now we are offering the opportunity for individuals to become a part of its journey. This is your chance to take a stake in a company poised to revolutionize our understanding of the oceans and enhance the safety of our nation.
Don't miss out on this rare opportunity for non-millionaires to invest in a startup with massive potential. Join the HyperKelp Crowdfunding Campaign today and be a part of shaping the future of ocean technology!
At Hyperkelp, we are committed to continuing to innovate and improve our range of services to meet the evolving needs of our customers. Our Newsletter subscribers are critical to the HyperKelp SNOWBALL, so we want to hear from you! Do you have an industry or application that you believe would be perfect for our technology? Let us know!