HyperKelp builds hosted payload buoys that collect, process, and transmit data from the maritime layer. Our modular architecture lets users in multiple fields monitor weather, keep tabs on water quality, and track missiles.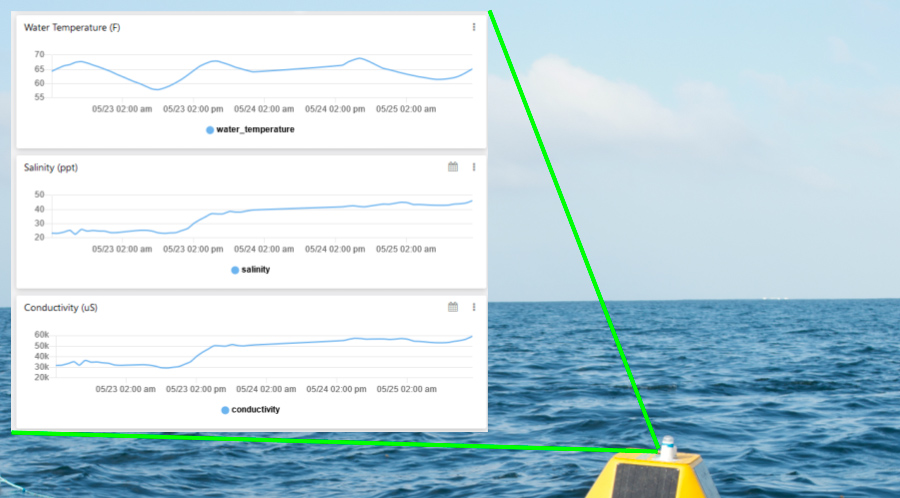 Research-class payload suite delivers data to your online dashboard from anywhere in the world.
Weather Monitoring: Don't rely on modelled data or data from distant locations. Measure the environmental variables you want in real-time from your study location.
Water Quality: Standard sensors measure salinity, temperature, dissolved oxygen, pH. Kelps will alert you when conditions exceed your limits.
Custom: Don't see the sensor you want? Our modular design allows you to add additional sensors with ease. Light levels, radiation, wave conditions, surface and sub-surface noise to name a few.
We build hosted payload platforms to collect, process, and transmit data from near the ocean surface. Our smart, modular system lets users from multiple fields monitor weather, water quality and much more.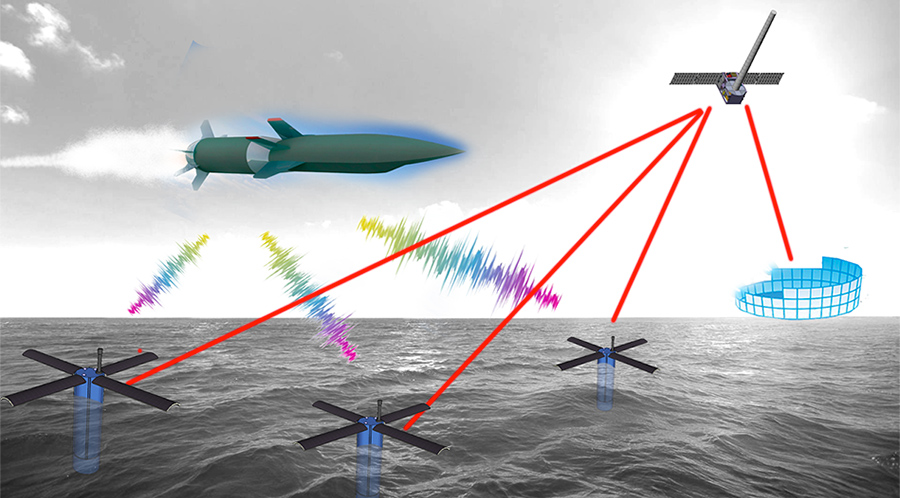 HyperKelp is a cost-effective bellringer that forms the surface layer of a multi-domain hypersonics alert and defense system.
HyperKelp Missile Detection Systems collect, process, and transmit data from the marine level. Our systems provide sufficient warnings to react and destroy identified threats.
• Identify, classify, locate and alert on overhead hypersonic threats.
• Detect and identify supersonic to subsonic threats
• Detection of threats at any altitude
Detection instantaneous.
Detection is not masked by altitude or cloud cover.
Detection gives us hours (not minutes) of warning.
By detecting threats at sufficient range with in-situ sensors, HyperKelp expands response time to hypersonic threats from less than 4 minutes to over 40 minutes
Deployable from air or sea, HyperKelp streams live data from anywhere in the world.
Data flow is immediate, instantaneous and always available.
Our hosted payload platform can accommodate chemical, meteorological, and tactical sensors using multiple interfaces.

The HyperKelp team met while working on the base Kelp platform. It's been in development for the past three years through partnerships within the Swift Engineering portfolio alongside several autonomous systems.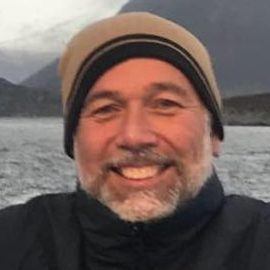 Dr. Rae has over 30 years of experience pushing the limits of marine engineering and data at Surfline, and Swift Engineering.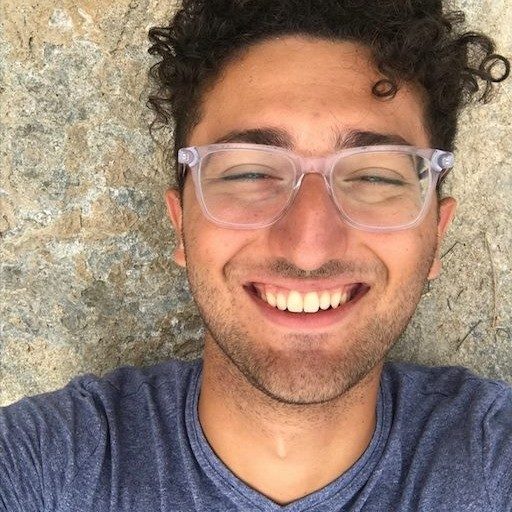 Costas has an intersectional background in Marine Science, Astrophysics, and engineering. Before Hyperkelp, Costas also founded Blue Dot Underwater Drones.